---
HERE
The cost is $14.99.

• Please make sure to leave your email and full name so I can send you a welcome packet.
---
If we discussed another amount for the Course,
you can use this button for payment.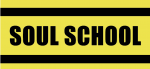 • Please make sure to leave your email and full name so I can send you a welcome packet.
---
Once I receive your payment and email info, you will be sent more specific Course information, including login information, in the days to come, as well.
Contact me here with any questions or problems.
Thank you.
-Lisa
Listening the the Inner Voice of Love
COURSE DESCRIPTION:
A week-long course held at the Spark My Muse website and culminating in a Live Facebook broadcast to wrap up, share, and meet each other.
The topic "Listening to the Inner Voice of Love" is based on the concepts and work of Henri Nouwen and Parker J. Palmer. The course will consist of readings, material, challenges, reflection questions and discussions, presentations meant to uniquely accompany you in transformation, learning, insights, and a further journey into healing, wholeness, and connectedness with others and God/the Divine.
• The time commitment involves approximately 4-5 hours.
• A Book List will be available in early May.
This Mini Course is meant also to give you a taste of the regular length Course on the same topic, coming later in the year. This longer Course is carefully designed to deepen into the concepts experientially and with others so that you might be able to better perceive and embrace the God that has made a home with you and with others. 
---
PLEASE NOTE: A whole website system upgrade will happen over the next few weeks to accommodate a faster and more integrated payment and online Course management system. It's going to take some time and stacks of money because it involves getting better hosting servers, databases, SSL certificates, and several new software package subscriptions to make this new endeavor of Spark My Muse a reality.
Thank you for being part of the journey.
Hang on tight and thank you for your support and patience, on all levels.