In the last post I talked about the qualities of a cult, or a group that has social decay (some cult-like qualities). I got some questions, such as: "So, are you implying that Mark Driscoll is a cult leader?"
Gosh… that's awkward. Instead of making a pronouncement, I'll let you judge for yourself.
I made this handy info graphic to make the whole thing easier to understand. Enjoy.
Cool bonus. This image may be shared. Official Creative Commons license of this work.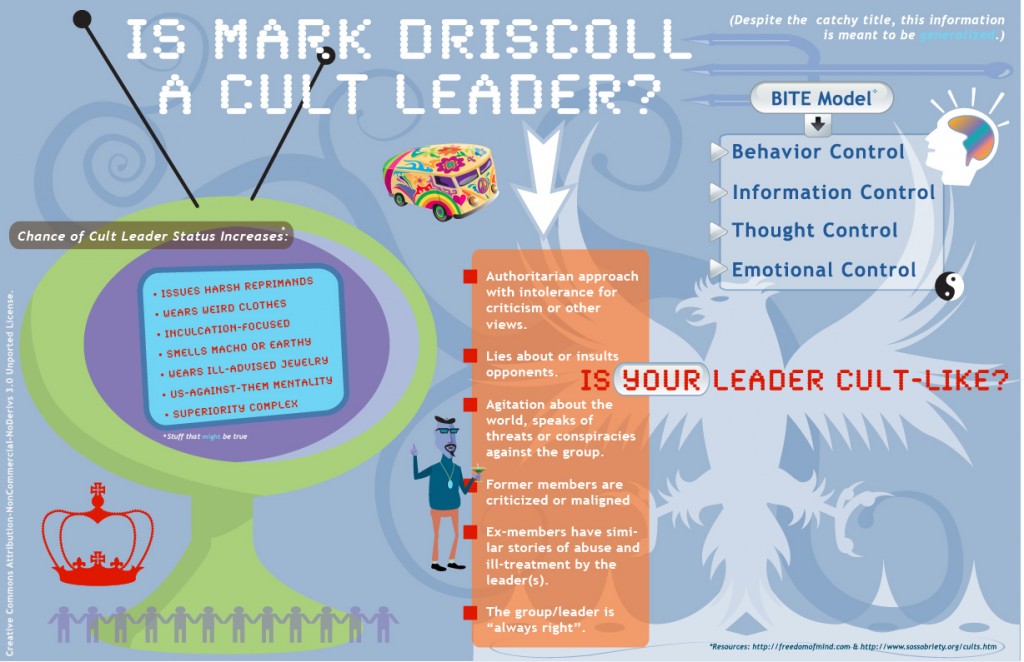 Like this info?
Embed it in your site!
 


"'Is Mark Driscoll A Cult Leader?' Infographic"


by Lisa Colón DeLay is licensed
under a Creative Commons Attribution- Non Commercial-NoDerivs 3.0 Unported License.
Permissions beyond the scope of this
license may be available by
contacting the creator: http://lisadelay.com.