Welcome to our first guest contributor in our series Spiritual Guidance for Bloggers, celebrated author Anita Mathias. Anita is originally from Jamshedpur, India, she went to a Himalayan boarding school, spent a number of years in the U.S. and now lives in Oxford, England. So, obviously, in one fell swoop this series is now officially an international one! 
For a partial list of future contributing writers click here.
Anita is tackling the spiritual hazards of the elusive blogroll. See, as a blogger you tend to enjoy finding yourself listed and linked with people you admire.
Have you ever felt like missing a slot on a blogroll was the emotional equivalent to being the leftover that no one wanted for their dodgeball team in gym class? Take it away, Anita…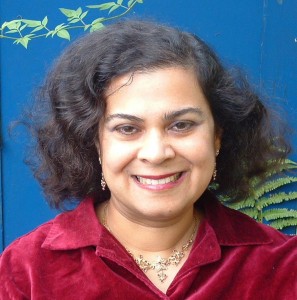 You know that awkward moment, when you check a blogroll, kind of hoping you'll be on it, and well—you're not?
And your heart sinks.
And you say….
* * *
Well, 20 years ago–forget that, 2 years ago, if I were blogging then–I would have heard the word of torment, the word of the accuser of the brethren, the word of demand: MORE.
Blog more, comment more, network more. Get your name out there more.
Demon whispers.
I hear them, I hear them, and as Odysseus poured wax into the ears of his sailors so they'd be proof against the song of the sirens
I pour honey into my ears,
The honey of truth.
* * *
And this is what the Lover of Anita says.
"Who gave human beings their mouths? Is it not I, the LORD? 12 Now go; I will help you speak and will teach you what to say." Exodus 4:11-12
And I still say More, but it's not a fist-clenched anxious more.
It's a hands open, humble one.
More of your spirit, Lord, more of you. Help me believe more deeply for you said:
Whoever believes in me, as the Scripture has said, streams of living water will flow from within him."(John 7:38).
Ah, give me that, Lord. Streams of living water flowing through my blog, flowing to find readers to bless. And if my blog blesses people, well, I guess I don't deeply care about blog-rolls.
Ah, let me swim, oh Lord, in the waters from your sanctuary. For it is written of the river which flows from your sanctuary: Fruit trees of all kinds will grow on both banks of the river. Their leaves will not wither, nor will their fruit fail. Every month they will bear fruit, because the water from the sanctuary flows to them. Their fruit will serve for food and their leaves for healing." (Ezekiel 47: 12).
To grow in the waters of Spirit which flow from your sanctuary, and to bear fruit each month, fruit for food and leaves for healing—fruit from the Spirit!! And when you are swimming in the waters which flow from the sanctuary, when the tree of your life grows in it, and bears fruit every month—well then, blogrolls are secondary.
* * *
And I bring you again the two loaves and five fish of my talent. And I see you bless it. And, ouch, I see you break it.
And it doesn't resemble the way I hoped to write, the way I planned to write, the way I was taught to write, the way I used to write.
And you—YOU distribute the loaves of words which have come from brokenness and quietness, words you have whispered to me in my distress—and seeing them read, I am satisfied.
I smile if I am on a blogroll,
And am still satisfied if I am not,
Because hearing, overhearing and recording your whispers, Lord,
That is the greatest work you have ever given me!!