Here's another Lisa, and an up-and-coming famous blogger sharing her frustrations of blogging. I was in a bunch of seminary classes and in student forum (government) with her husband Phil. Every time he'd say, "Well, Lisa… said or did this or that…" it would alway take a full three seconds for me to figure out that he couldn't be talking about me. One of the first times it happened, I just stared at him in what must have looked like total confusion. Thankfully, he pieced it together for me. It turns out we have more in common than just the same first name. Enjoy.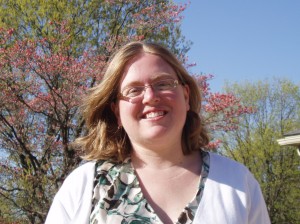 Pride & Popularity
"I don't read your book reviews, just like everyone else."
Okay, so I know wounds from a friend can be trusted, but this wound was from my husband.
Ouch.
And he was talking about my blog.
Double ouch.
If his statement hadn't been painfully true, then maybe I would have done more than laugh it off. But he was right. People aren't reading my book reviews. Shoot, even when I give books away, I'm not getting a lot of traffic. In fact, the last time I hosted a book giveaway, I wondered if I was going to have to beg someone to take it. (Praise the Lord, I found some willing contestants, and even a winner. Can I get a "hallelujah"?)
I'll admit it: I want to be popular. As a blogger. And as a person. I want "reach" and "impact" and all kinds of other blogosphere words I don't know anything about. I want to one day wake up and have magically appeared on WordPress.com's front page as a "freshly pressed" blog on which hundreds (thousands?) of people have clicked, liked or commented.
I'm not asking too much, right?
The problem, for me, is that blogging is not my day job (heck, it's not even my night job!) and I suspect it takes more effort than I give to really "make it" in the blogosphere. (Total rabbit trail: that word weirds me out because I was a journalist in Illinois when Rod Blagojevich was governor and we used the word "Blagosphere" to describe the world he lived in. Rabbit trail over.)
Popularity may not be a bad goal, but it isn't the best goal for a blogger, especially a blogger whose aim is to glorify Jesus.
Do you ever wonder why God didn't send Jesus to earth now? I mean, if He wanted Him to be popular, there's no time like the Information Age. Jesus might have had millions of Twitter followers, a hip happenin' blog and more Facebook friends than dollars in the Mega Millions lottery pot.
If popularity was the goal, then Jerusalem 2,000 years ago was the wrong choice.
God intended something deeper than popularity, which is fleeting. Just think back to high school, or if that's too painful, think about celebrities today who are popular one week and practically black-listed the next.
No, popularity can't be our goal. Not if we want more than 15 minutes of fame.
My 2-year-old son recently went through a phase where he wanted me to sing him to sleep. Bear in mind, I have a voice that, while it does not cause dogs to howl, will not win me a spot on American Idol. I obliged, and it has turned into a nightly routine with both kids.
While there are days I think I'd like to have the adoration of millions of fans and fame of the "Idol" kind, I find most satisfying my son's request: "Please, you keep singing?"
Maybe it's pleasure we should seek.
"For it is God who is at work in you, both to will and to work for His good pleasure." – Philippians 2:13 (NASB)
A couple of weeks ago, my family was on vacation, and I was practically off the grid for 10 days. My Klout score actually went up during that period. (A case of absence makes the heart grow fonder?) Maybe it's not really about me, after all.
William Featherston wrote these words in what would become the hymn My Jesus I Love Thee: "and praise Thee as long as Thou lendest me breath."
As writers, we can carry that sentiment – I will write as long as You lend me the words — into our work, whether thousands of people read our blogs or just our moms and grandmas. (Hi, Mom!)
Lisa Bartelt is an award-winning journalist turned stay-at-home mom of two and soon-to-be pastor's wife whose work has appeared in The One Year Devotional of Joy and Laughter. She blogs about books, kids, and Jesus at http://lmbartelt.wordpress.com.