Did you ever wish it was easier to navigate your responses to news and happenings on the interwebs? How should you blog when your passions get ignited, so you don't look like an ass later? It's a navigation issue.
OR
Did you ever wish you could teach someone how to avoid doing and saying things they might regret? (Or things you end up regretting for them.)
Now you can!
Okay, plenty of people don't take good advice. Me included. Alanise Morrisette and I are not alone. Maybe you try to help your readers navigate, and they just don't give a care. In hopes that they will, I made a graphic to help.
It's like a flowchart that hopes to be considered an Infrographic, because infographics are where the coolness is.
Everything seems simpler with a visual, right?
TAH-DAH! The flowchart for navigating how we post on our blogs that you've been waiting for…or didn't know you needed.
You like? Then, Take it. Use it. Spread it. Whatevs. It's free. Enjoy.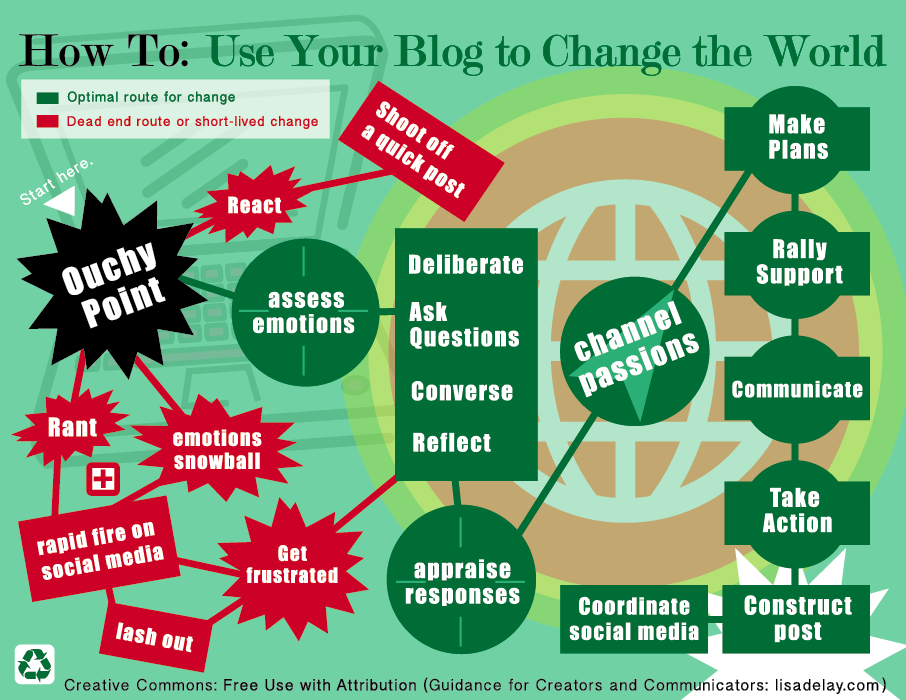 To get future infographics, free ebooks,
and stellar resources for Creators and Communicators, just sign up below: