The Top 200 List of most influential church bloggers came out. I found the list perplexing even after I read the metrics used in the decision process.
Though I didn't expect to make such a list, I did recognize some blogger friends who did make it. Congratulations to you who did. (Some of these influential bloggers have guest posted here, check out this series to read them.)
What I am writing about today flies in the face of all of the "want to" for making that, or any, list. Well, most of it. It's about the bigger picture. It's about coming into our own creative health. 
At the STORY conference in Chicago last week I heard Mako Fujimura in person for the first time. What a gift.
He talked about the secret creative world of Emily Dickinson, her garden and her many poems. He told us of the need to create something "for just you".
He experienced this for himself when he was on a tight-deadline commission to illustrate the four gospels. During that time he created Golden Sea. Nobody knew about it.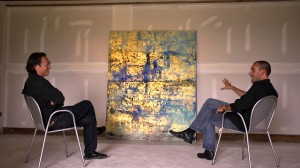 Something happens when we create without thinking about our client or audience. We create because we must. Because we get a gift of inspiration. Something pure is borne.
In contrast, something gets lost or compromised in the process of creating while thinking about communicating the art…Or when we think about outcomes.
American painter Andrew Wyeth created secretly this for fifteen years. Andrew enjoyed success for 7 decades, and always had buyers for his art.
Maybe that's why his studio was his sacred, private space, and he secretly painted (or drew) his German-born neighbor Helga…over 240 times.
His wife didn't appreciate it when she learned of this secret collection hidden away in the home of a friend and art student, but Andrew insisted that he needed something that was "just his".
In the mid 1980s a world tour of the paintings made a huge splash in the art world. There was just something extra special about the collection that was palpable.
This is a good lesson for me to learn. I realize I need to resist sharing everything I create. I need to think more about the creation not the outcome. It doesn't have to be about saying something to someone. What I create can just…exist.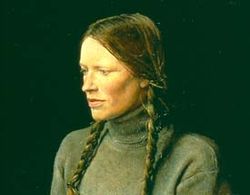 Is it hard for you to create in secret?