You might think you're funny, but here are a few tips on what not to say in jest.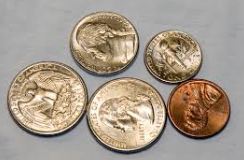 1. To the mail carrier: "Have you had a rabies shot recently? I can't find my dog."
2. To the traffic cop: "Gosh, you're not drunk again, are you?"
3. To the mechanic: "That blue wire there is either the detonator for a car bomb, or part of my son's science project. The worst part? An employee just walked off the job all disgruntled and my son is making some sort of dirty bomb for a science project."
4. To the ice cream truck man: "Be careful little hands what you do!"
5. To the neighbor: "I probably should have said this earlier but I saw a family of rats burrowing under your house last week. No worries! Our python loves rats and got into your house with no problem."
6. To your spouse: "I changed my status to "single" on Facebook two weeks ago, that's why I was gone this weekend. I thought you were cool with it."
7. To the Jehovah's Witness: "I don't want to talk with you unless can sit down together, in my tub, of course. You like lavender-scented bubble bath?"
8. To the Little League Coach: "I have a concealed weapons permit. You just never know when someone's gonna bench your kid."
9. To your tax preparer: "I did all my bookkeeping on post it notes. There's like ream here, you don't mind right?"
10. To the barista, "All I have is pennies."
11. To the library: "Here's my book. Yes, it's damp…You're going to think this is hilarious!"
12. To the garbage man: "What's worse than your little guys having the runs and super cheap trash bags? Yeah, I don't know either. I hope you have a light touch."
13.To your pastor: "I was in your office last month when you were on vacation. I installed "Covenant Eyes" …so, we know all the naughty sites you've been visiting."
 If you liked it, share it.
Read "PART II: 13 inappropriate things to say to your family members"…don't miss the next one, sign up for new content in the sidebar.