Welcome to Spark My Muse!
DETAILS:
• Each FRIDAY, guests join me in a conversation.
• Come back each Wednesday
(on "Hump Day" aka Midweek) for a brief Soul School "lesson"–something for your interior world and common life.
---
HOW FUNDING WORKS:
Even though listening twice a week is free, making Spark My Muse costs money out of my own pocket to create, produce, and host online–and takes 25-30 hours of tears and toil per week too. Listeners, like you, give to support the show. LISTENERS make the BIG difference – Thank you for helping, too!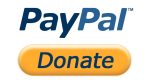 Would you like to give $5, $10, or $20, today?
It's quick and easy.
---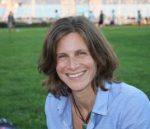 Today's guest is Dr Jessica Tracy, the leading expert on the emotion of pride. Jess is a Professor of Psychology at the University of British Columbia and a Canadian Institute for Health Research New Investigator. Her work is currently supported by a Canadian Institute for Health Research (CIHR) Operating Grant. She is an Associate Editor at Journal of Personality and Social Psychology: Interpersonal Relationships and Group Processes. 
---
AUDIO PLAYER- CLICK TO LISTEN
(Share a piece of audio by click the red and white logo below)
Podcast: Play in new window | Download (Duration: 30:17 — 41.6MB) | Embed
Subscribe to Spark My Muse Apple Podcasts | Android | Email | Google Play | Stitcher | TuneIn | RSS | Subscribe to Spark My Muse
Show Notes:
MIN 2
There are 2 kinds of Pride.
Dr Tracy's new book on the topic.
The distinction between emotions and how pride is expressed.
Universal expressions of pride in humans around the world.
4:40
Both kinds of pride lead to power–both different kinds.
A self evaluation is needed for the emotion of pride.
Amy Cuddy's book Presence
(Power poses produce certain chemicals that help us succeed.)
MIN 7:00
Shame
A gobal negative sense of self.
Pride and shame body expression in congenitally blind athletes.
MIN 9
Dr Tracy became interested in studying more complexed emotions. Paul Ekman showed that 6 distinct emotions were recognized all over the world (1960s) and determined through facial expressions. Similarly pride was determined to be an emotion due to bodily expressions.
MIN 13:30
Do other primates have expressions of pride and what is it like?
MIN 17:00
Humans notice high status expressions in pride body language.
18:30
Dominance and Prestige both work to get power.
Dominance and success.
Types of tasks and types of leaders and types of pride.
23:30
Avoiding the wrong kind of pride.
Authentic pride is a huge motivator.
MIN 25:30
Looking for praise (which can lead to bragging) for the feelings of pride instead seeing the accomplishments for the sense of pride.
Social costs to hubristic pride ( which gets you power or status) but creates situations where others don't like you.
26:30
A big misconception about pride is that it should be avoided.
Pride strengthens our identity.
Our society determines what we feel the emotion of pride about.
A caution:
Don't get caught of in the great feelings of pride and get grandiose and forget why you did the good thing you did.
WEBSITE LINK: Emotion Lab and Dr Tracy's work. ubc-emotionlab.ca
---
Thanks for listening, today!
Hear some thing else like a recent episode. Click below:
---
Pick the option below that is best for you.

Subscribe to
Spark My Muse
Or subscribe with your favorite app by using the address below