Welcome to Spark My Muse!
PROGRAM DETAILS: UPDATED January 2017
• Audio is released each 

Wednesday

.
Audio episodes feature guest interviews, "Soul School Lessons", or other types of programing.
• sometimes BONUS episodes are released on FRIDAYS.
Scroll down for the AUDIO PLAYER.
---
Plan this weekend getaway into your 2017 Summer!
Early Bird prices available for a limited time.
---
• Would you like to help with a one-time gift through PayPal ?
---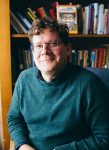 Today my guest is Dr David Dark. He's a talented writer of a number of books (see Show Notes for a list and links of those, plus many other links to people mentioned). David teaches at the Tennessee Prison for Women and Belmont University where he is assistant professor of Religion and the Arts in the College of Theology.
to Episode 99, with David. It's jam-packed!
The Access Pass will also unlock all previous episode Show Notes and include all episodes of March 2017, too.
• WHAT ARE SHOW NOTES?
Show Notes are time-stamped details of the audio with resources for your reference, extra enjoyment, and use.  They include important information and links to people, websites, books, articles mentioned, and other related episodes, other information, and resources so you can dig deeper or learn more. Super cool. Cost is just $1 per month and you can cancel anytime.
ENJOY THE SHOW!
Listen now using the Audio Player:
Podcast: Play in new window | Download (Duration: 43:05 — 59.2MB) | Embed
Subscribe to Spark My Muse Apple Podcasts | Android | Email | Google Play | Stitcher | TuneIn | RSS | Subscribe to Spark My Muse
---
Listen to recent episodes:
---
Pick an option that works best for you:
Subscribe to
Spark My Muse
Or subscribe with your favorite app by using the address below
---
If you like the show, please share it with one other person TODAY, OR write a review on iTunes.

Don't know how to write a review on iTunes, exactly?

Here's a short how-to video:
---
You can reach out and let me know that you enjoy what I'm doing. I love to hear from YOU!