Welcome to Spark My Muse!
(Audio is released each 

Wednesday)
• Scroll down to the

AUDIO PLAYER

 and hear the latest episode!
---
• This production comes to you FREE each week, however it takes many hours to make.
If you enjoy this work, please help with a gift (of any amount) using PayPal (credit cards are accepted too).
---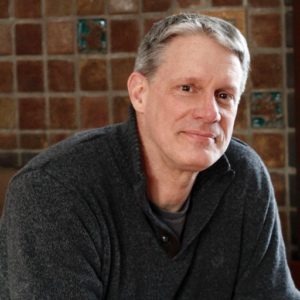 GUEST BIO:

Peter Enns (Ph.D. Harvard University) is Abram S. Clemens professor of Biblical Studies at Eastern University (St. Davids, PA). He has taught undergraduate, seminary, and doctoral courses at numerous other schools, including Princeton Theological Seminary, Harvard Divinity School, and Temple University.  Enns speaks and writes regularly to diverse audiences about the intersection of the ancient setting of Bible and contemporary Christian faith. He is a frequent contributor to journals and encyclopedias, and has written, edited, and contributed to nearly 20 books, including The Bible Tells Me So: Why Defending Scripture Has Made Us Unable to Read It, Inspiration and Incarnation: Evangelicals and the Problem of the Old Testament, and The Evolution of Adam: What the Bible Does and Doesn't Say about Human Origins, winner of the 2012 ForeWord Review Book of the Year Award in Religion (adult nonfiction).  Enns resides in suburban Philadelphia with his wife Susan.
---
ENJOY THE SHOW!
Listen

now

 using the Audio Player:
Podcast: Play in new window | Download (Duration: 51:33 — 70.8MB) | Embed
Subscribe to Spark My Muse Apple Podcasts | Android | Email | Google Play | Stitcher | TuneIn | RSS | Subscribe to Spark My Muse
---
Listen to recent episodes:
---
Pick an option that works best for you:
Subscribe to
Spark My Muse
Or subscribe with your favorite app by using the address below
---
If you like the show, please share it with one other person TODAY, OR write a review on iTunes so more people will find it.
Don't know how to write a review on iTunes, exactly?
Here's a short how-to video:
---
What did you like about this episode? I'd love to hear from YOU!