•

ABOUT PAGE

FOR Lisa DeLay
Hi! Every week, I make something for you to hear. People from 177 countries listen in. Be a part of it too.
To get an email or other kind of alert when this happens, sign up below.

Subscribe to
Spark My Muse
Or subscribe with your favorite app by using the address below

Please check it out–the audio (podcast) below. Enjoy!
XO -Lisa
(Spark My Muse also happens with the support of Bruce James, Executive Manager.)
---
Exciting NEWS!
Of 3,500 applicants, Lisa was one of 350 selected to attend the inaugural On Being Gathering (with Krista Tippett and many other teachers and luminaries) for three days at California's 1440 Multiversity, in February! She is thrilled to be going and very excited to share what she will learn. She was able to get a generous scholarship for the the cost of program, too! YAY.
Nevertheless, the expenses for lodging and roundtrip airfare across the country, and other transportation and travel expenses, will cost $1,500.
LET'S HELP OUT.
Please contribute to the travel fund HERE.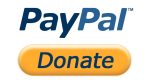 ---
• Want more info about Lisa or what happens here? 
You are invited to look around this website using the search feature at the bottom of the page. 
Find articles, videos, bits of humor, teachings, book links, resources, replays of LIVE events, discussions with guests and colleagues, information on events, collaborations, 

and more.
• Scroll down for a little more about Lisa, personally, and feel free to contact her with questions or to say "hello". For that, use this page, here. She really enjoys hearing from people who've found their way here.
• To contact us with your inquiries or requests for teaching or speaking 

appearances at your event, your podcast/broadcast, or other interesting or collaborative situations, etc. go

 here.
Find out about her most recent book

here 

as well as some other things she's written.
---
• Lisa's other WORK and PASSIONS:
Here's a little more from me…
• A few times per year I lead/host getaways, hold workshops/classes. I also do consulting and lead group work.
• Contact me here, if you are interested.
• Another passion of mine is volunteering as a teacher and group facilitator with Federal prison inmates on a regular basis at FCI Schuylkill, in Minersville, Pennsylvania.
• I am a wife to Tim DeLay and the mother of two teenagers, one of whom as special needs (autism). I also enjoy the arts, being out in nature, coffee, salted almonds, good conversions, reading, camping, wine pairings, rail-to-trail bike rides, learning new things, and visiting new places (and then finding best spots in those new places to try the local food).
---
(Blurb-type) BIO:
Lisa DeLay
is a broadcaster, creator, writer, teacher (adjunct professor at Gratz College), graphic designer, mother, wife, friend, techie/nerd, learner, lucid dreamer, and passionate creative collaborator whose curiosity fuels her creative endeavors, interest in people, love of friendship, continual intrigue regarding the human experience. Her projects center around the desire to facilitate dynamic connections for healing in the world at large.
(pen names: Lisa Colón DeLay, Sparky Pronto)
Education:
• B.F.A. Communication Design
• M.A. Spiritual Formation
Specialities:
The interests and topics I often cover in person, with guests, or on audio, worldwide:
Neuroscience/how the human brain works with regards to inner transformation.
Contemplative ways of being and creating awareness of the inner life.
Social sciences, cognitive contemplative sciences, psychology, and related topics.
How humans perceive, remember, adapt, transform, overcome, improve, and heal.
Philosophy and Theology (various)
My own scholarship involves Theology of Suffering; Disability; Prayer and Contemplative Studies.
Spiritual or Devotional Practices (various, with a main focus in historical Christian practices over the last 2,000 years)
Faith, doubt, compassion, grace, identity, and the shifting or reshaping of religious or cultural constructs.
---
Some of the PODCASTS where Lisa has been featured as a guest:
• Intentionally Wandering Podcast with Jeff Sandqvist:
---
James Talks Podcast with James Prescott:
---
---
---
Hear my most recent broadcasts by clicking the playlist below:
---
Obligatory Disclaimer:
At this website, sometimes I recommend things I like, or occasionally review or recommend books, materials, resources, services, or other things. At times, I get some those items for free, at a discount, or I may receive a small percentage from the sale of those items. This disclosure is posted in accordance with the Federal Trade Commission's 16 CFR,Part 255.
---
GO BACK TO MAIN PAGE.
---
<form action="https://www.paypal.com/cgi-bin/webscr" method="post" target="_top">
<input type="hidden" name="cmd" value="_s-xclick">
<input type="hidden" name="hosted_button_id" value="G64DCUG3MZUUN">
<input type="image" src="https://www.paypalobjects.com/en_US/i/btn/btn_donateCC_LG.gif" border="0″ name="submit" alt="PayPal – The safer, easier way to pay online!">
<img alt="" border="0″ src="https://www.paypalobjects.com/en_US/i/scr/pixel.gif" width="1″ height="1″>
</form>
---
[sq_pop_shortcode pid="6704552″ appear_position="pop_top_right" appear_behavior="pop_on_exit" appear_behavior="pop_on_exit" background_color="pop_bg_transparent" display_area="pop_display_particular" background_cover="pop_cover_no" frequency="once" delay="0″ ]
---