Pick a way to support the show:
---
• TO SUPPORT

MONTHLY

 at any amount (and get extras, perks and goodies) GO HERE.
---
• TO SUPPORT with a

ONE-TIME

GIFT of
any

size GO HERE.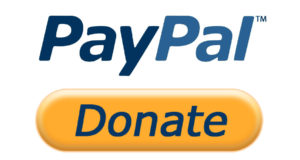 ---
No money to spare right now?
Here are

other ways

to help, until you can scrap up a few dollars:
• Write a kind review on iTunes and give the program 5 stars. Apple robots like this and they will rule us one day–make friends now while there is still time.
Here's a quick video on how to write a review.

• Tell a friend or family member about the show. Make wild and happy gestures as you describe your experience and end in clapping.
• Tweet (or share on other social media) an episode you enjoyed. 5 brownies points and a personal tweet "shout out" from me if you add a nifty animated GIF.
• Find a sponsor for the show with deep pockets or, EVEN BETTER find potential partners or collaborators that would be a good match. New friendships are wonderful!
• Think up your own way to help and let me know. I love lateral thinkers and creative problem-solvers. You will be rewarded, Spark-style!
---
Listen to a recent show while you decide and remember you mean so much to me: