Welcome to Spark My Muse!
DETAILS:
• Each FRIDAY, guests join me in a conversation.
• Come back each Wednesday
(on "Hump Day" aka Midweek) for a brief Soul School "lesson"–something for your interior world and common life.
---
WILL YOU HELP ME?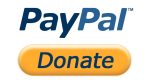 Would you give $5, $10, or $20, today to support the program, today?
It's quick and easy.
---
October is Mental Health Awareness Month. It's hard sometimes to realize that our brain can become ill, just like any other part of our body. Sometimes the condition is lifelong and other times we can mitigate the problems with certain treatments. Today, my guest, Michael Weinberger, shares his story of struggle and recovery that I think will surprise and inspire you.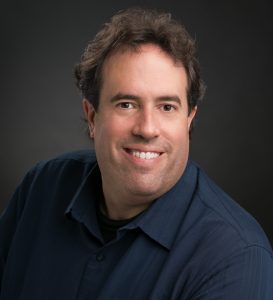 ---
AUDIO PLAYER:
Podcast: Play in new window | Download (Duration: 46:59 — 64.5MB) | Embed
Subscribe to Spark My Muse Apple Podcasts | Android | Email | Google Play | Stitcher | TuneIn | RSS | Subscribe to Spark My Muse
---
SHOW NOTES:
MIN 1
The misdiagnosis
MIN 3
The downward spiral, drinking and over eating and taking medicine wrongly, and over working.
MIN 7:30
Overdosing and hospitalization.
MIN 9:00
Cognitive Behavior Therapy (CBT) and 12 step strategy brought the most relief.
(CBT) uses the theory that Thoughts precede Feelings which Precede Behaviors. The goal is to change beliefs.
11:00 The primary focus is 12 Step Recovery is addiction. You only have control over yourself. Humility and acceptance are key to success.
Mindfulness to deal with depression and anxiety that leads to emotional over or under engagement and reactions leading to negative outcomes.
Compassion for self and others.
All the methods and modalities need to be integrated into life.
MIN 13:00
Dr Denise Brooks
"Your diagnosis doesn't matter." (Manage your symptoms; Don't blame the illness.)
MIN 14:30
Thinking of negative thoughts differently
MIN 15:00
Owning up to thoughts and feelings.
But not being ashamed and (also) getting some distance.
MIN 15:30
"Now, I witness my diagnosis responding to situations"
MIN 17:00
DBI (Dialectical Behavior Therapy)
Noticing the triggers create reactive states. (Notice the internal dialog to self and others and stopping repeat conversations.)
The treatments rewire your brain and get you unstuck and lessen stress.
MIN 20:00
Our human emotions are outnumbers by negative emotions so we have to practice gratitude to even things out.
MIN 22:00
The app Michael created called A Plan For Living.
The Happiness Formula:
Gratitude + Spirituality + Mindfulness = Awareness 
(Awareness = Happiness)
Seeing the world differently and being present.
MIN  34:00
Being prepared for war or thinking lovingly toward people in the first place.
MIN 35:00
Examining thoughts and making the process easier in real life through technology.
Measures progress
 • WEBSITE – a plan for living.com
• email: mweinberger@aplanforliving.com
Available at the Play store and App Store
MIN 40:00
Reminders, medication reminders, micro goals for each day, track food, and challenge friends.
Staying in tune with how you are feeling and social sharing and emailing.
---
Please enjoy other episodes:

---
Pick the option that is best for you: