Jan 24, 2011 -
Bible, Fasting, Life As Prayer, Spiritual Formation, Spiritual growth, Spiritual practices, suffering, Theology, Walking with God, worldviews, Worship
2 Comments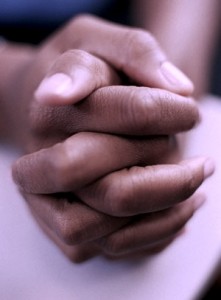 There's only so much you can write about fasting. The topic is starved from the start, but with this concluding post, I'll tie together the rest of my summary on FASTING.
I should point out that I hate being hungry. Being hungry sometimes makes me get, not just grouchy, but angry. Part of why I encountered this topic publicly was to encourage myself to take on this valuable spiritual practice with more devotion. But because I enjoy the process? ….WHOA. OH NO; it's because I see unquestionable spiritual benefits from undergoing the practice which cannot so thoroughly occur by another method.
Dangers of Fasting
It may become False Religion (fast verse link: Col. 2:23)
It may produce the idea that God is obligated to do what we'd like.
May feed our control issues (Do you have starving-yourself powers or issues? Then, be careful. Gandhi (an heroic and virtuous man) didn't do fasts, he had hunger strikes. Notice the difference.)
May intensify health ailments (Be extra cautious when fasting if you have health issues.)
What are some you can think of?
Benefits of Fasting
Prayer and worship producing
Calls our cravings into question
Useful for thwarting (great or small) neurotic thoughts or activities, vices, obsessions, and addictions.
• We learn that our cravings need not control us
• It nurtures a dependence on God.
Kinds of FASTS
1. From 1 meal
2. From Sundown to Sunrise, or Sunrise to sundown
3. From certain foods (sweets, coffee, meat, etc.)
4. From enjoyed or frequent activities (tv, internet, sports, shopping, snacking, etc.)
What fasts have you tried, or would recommend?
You may like this fasting resource: the book and guide for individual, and group fasts, called Fasting for Spiritual Breakthrough by Elmer L. Towns.
Please leave any of your guide books or fasting recommendations in the comment section, if you have them.
What will you do?
Will you commit to fast at least once per month?
Which type of fast (or fasts) makes sense for you?
What would you like to pray about during your fast?
Thanks for your participation!