Welcome to Spark My Muse!
DETAILS:
• Each FRIDAY, guests join me in a conversation.
• Come back each Wednesday
(on "Hump Day" aka Midweek) for a brief Soul School "lesson"–something for your interior world and common life.
---
Spark My Muse is LISTENER supported.
Will you help me?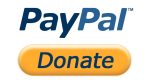 Would you give $5 or $10 today to support the program?
It's quick, easy and makes the show possible.
---
SHOW NOTES: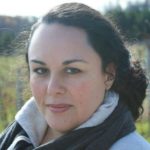 Today my guest is Jessica Aguilar-Christy. Jessica's many talents, diverse background and work in the Detroit area got my attention, through our mutual connect Charlie Porter (host of Fable podcast). Our meandering conversation will give you a sense of the rebirth of Detroit as well as some surprising ways spiritual traditions and practices can cohere for a richer and more integrated life and service to others.
Podcast: Play in new window | Download (Duration: 55:49 — 76.7MB) | Embed
Subscribe to Spark My Muse Apple Podcasts | Android | Email | Google Play | Stitcher | TuneIn | RSS | Subscribe to Spark My Muse
MIN 2:50
Learning yoga, finding healing, wisdom and integrating it with the Christian faith.
Yoga Sutra Patanjali – 5,000 year old text
8 fold path
Mantra Yoga
MIN 5:20 Hotha Yoga
Wisdom commonalities of the wisdom texts of the bible and the Yoga Sutra Patanjali
The bodily senses have been overlooked in modern Christian
MIN 8:20 Vinyasa yoga (linking breath and movement aka "hot yoga")
MIN 11:30
Moving from cerebral and visual and leaving the body and staying in the head.
MIN 12:00
Apophatic and Katophatic ways of being
MIN 18:00
Jessica's spiritual and religious background and her recent "trouble-making"
Charlie Porter of Fable podcast
Slow Brew Theology and the power of story
22:30 Bible and Brew
Jefferson Ave Presbyterian Church
MIN 26:30
The story of Detroit (and especially recently)
MIN 30:30
90 years of Scottish Presbyterian tradition
NOVEMBER 20th
MIN 33:00
The Detroit Pints and Parables Event
MIN 38:00
Let your symptoms teach you
Peter Rollins on Facebook Live FREE material
Friendly Fire Course
MIN 46:00
Death Salons trend
death class
THE SPARK MY MUSE EPISODE ON DEATH CLASSES & DEATH SALONS:

MIN 49:30
Day of the Dead
or
Dia del los Muertos (Mexican)
Celebration of depleted loved ones.
All Saints Day in Catholic tradition.
Monarch migration IS A THING THAT IS CONNECTED TO THE DAY OF THE DEAD
Ghosts, people we miss, and grief
MIN 53:30
Book of Life
Death and grieving being a part of our spiritual formation
FIND JESSICA:
Her website:
• Jesuyogini -Yoga teaching for followers of Christ
Detroit: Slow Brew Theology
• Twitter @slobrwtheology
---
Listen to more episodes and please subscribe below!