Because of our times, we have a mental default setting.
It reads: Consumer. But that's not you….we are friends. :)

• If each listener, like you, contributes a few dollars per month, Spark My Muse stays solvent. 
Ready to help?
Do that HERE.
---
The LIVE, interactive discussion with Andi already happened. (It was awesome!)
We got to talk about her work with race relations and it was fascinating.
Take a peek or access it now, right here.

---
SHOWNOTES
INTRO to EPS 27
Andi Cumbo-Floyd found that farm life taught her about the divine whispers that ignite creativity. Now, she invites writers for workshops full of rest and fellowship. She welcomes and nurtures weary pilgrims to her beautiful rural retreat space so they can create in a safe and life-giving way.

Podcast: Play in new window | Download (Duration: 51:46 — 71.1MB) | Embed

Subscribe to Spark My Muse Apple Podcasts | Android | Email | Google Play | Stitcher | TuneIn | RSS | Subscribe to Spark My Muse
SHOWNOTES with links:
MNIUTE – 1:00-11:00 (intro)
Note-worthy links:
• The Contemplative Writer Facebook group
• The Slaves Have Names (Andi's book about race relations and growing up on a former plantation.)
MNIUTE – 10:30
Monks don't withdraw from the world to hide. They withdraw to pray and prayer is action. (Thomas Merton)
11:30
Storing up our reserves to be more powerful in the world as an agent for healing and change.
12:00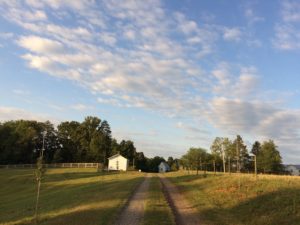 On Andi's writing retreat space called God Whisper Farms. Building the farm and fixing it up. Meeting her husband and getting goats and chickens and then relocating the farm to a place with 15 acres.
13:30
Mennonite Tradition. Pastor Jesse Johnson…God whispered (a.k.a. "still small voice")
18:00
Upcoming residency for writers and artists to have a refuge and respite.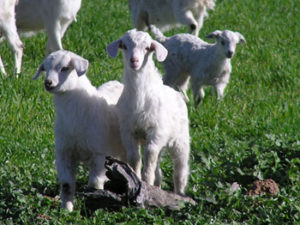 19:00
Soul care
19:30
God's Whisper Manifesto lays out the 10 principles for the farm.
20:40
Working with new writers. Goal-setting, the craft of writing, and connect with other writers.
22:00
Her advice for those who are stuck creatively:
Building silence into the day.
(Art comes from a stiller place.)
Kicking starting the process with poetry or lectio divinia.
Listening for your true voice and practicing the hearing needed for when that voice speaks.
24:00
Expectations and other things that block us from our true artistic voice.
Quieting the other voices that haven't been helpful.
Not "shoulding" and thinking of "oughts".
26:00
Henri Nouwen "What if God takes delight in the things that you take delight in?"
27:00
Anxiety-producing questions that make us feeling like we aren't where we should be.
There is no writer's block, only fear stops us.
28:00
The Wounded Healer – Henri Nouwen

28:30
Privacy and a nurturing environment to create.
30:30
Knowing we are good and we are loved.
31:00
The universality in creation that finds a home in others.
32:00
Andy's background in faith and spirituality.
Her parents' advise for attending a church, "Go where the community is the best."
34:00
A winding spiritual journey: 3 Baptisms and ending up Anabaptist.
36:30
The breakdown of denominational labels.
38:00
Social Justice (apart from government solutions) and the Peace Tradition in the Anabaptist sphere.
Old order Mennonite
39:30
The Love Feast (and some churches do foot washing as a sacrament.)
40:30
(Lisa) Assembly church background.
41:30
Sabbath Rest and visiting friends and family.
43:00
How we stop knowing people at church. The rebellious potluck.
44:00
No assumption of guaranteed entertainment and 2 hours to relax and eat.
45:00
House churches and nurturing environments.
45:30
Her website: andilit.com
Quilt of Souls
47:10
The Coal Regions of the East and Yuengling Brewery
48:30
Breeding Goats and making soap and gathering eggs.
49:40
Nature will not be rushed.
50:00
You can't squeeze chickens to get eggs when you want them. They are the boss.
Don't forget to join in for the LIVE interactive discussion of this episode the same day its' released (Tuesday).
VIEW UPCOMING topics and subscribe to join any one you can in HERE.