Welcome to Spark My Muse!
• Each FRIDAY I invite guests to have a conversation with me!
• Come back each Wednesday
(on "Hump Day" aka Midweek) for a brief Soul School "lesson".
---
HOW FUNDING WORKS:
Spark My Muse costs hundreds of dollars out-of-pocket each month to create, produce, and host online. Spark My Muse listeners are high-quality, happy to give, and superior to typical audiences–giving at a rate triple to the 2-3% of normal audiences.
Thank you for ANY amount, even $5 or $10, you can give, today.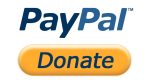 ---

(The power of tweeting an audio clip is in your grasp! Click the Clammr icon below!)

Podcast: Play in new window | Download (Duration: 32:57 — 45.3MB) | Embed
Subscribe to Spark My Muse Apple Podcasts | Android | Email | Google Play | Stitcher | TuneIn | RSS | Subscribe to Spark My Muse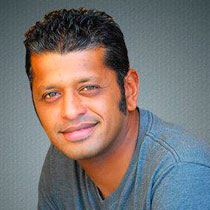 Show Notes
1:00
Early influences on Srini
Indian heritage and culture, moving a lot
3:00
Meeting new people is exciting
Community and solitude both play a part.
4:30
Being resilient and recovering from failure
6:30
Unmistakeable
Why Only is Better than Best
"Unmistakable: Why Only Is Better Than Best"

If you are unmistakable, you don't need a signature.
(You can tweet this great quote. Just click the blue bird There will be others too. Keep a lookout.)
9:00
Being imitative. Finding your unmistakable thing.
Steal Like an Artist

Plagiarism vs. Research
Having patience
Taking outside advice and mistakenly learning to become dependent on it.
12:00
Your bliss is different than your calling.
There is no business to be made from certain passions.
Businesses have to be market-driven, not passion-driven.
15:00
On being fired from all his jobs.
If you're comfortable there is no reason to change–and you can be miserable and still comfortable.
Working 7 years before he got a book deal and some of it is pure luck.
We don't want to sell the truth, we want to sell the dream.
20:30
The reality of who succeeded.
We sell independence but we breed dependence.
David Burkus. You're paying for access once you realize the truth and there is some community.
22:30
How the Unmistakable Brand and look evolved.
25:00
No formula for picking guests.
Hero's journey
28:00
What's new from Srini?
29:00
What is Unmistakable about his new book?
The link to Srini's blog on Medium
31:00
Next: A creative habits focused-book, practical
unmistakablecreative.com
facebook.com/srinirao
---
Thanks for listening!
Check out more. Here's a lineup of recent episodes:
---