Quick Announcement:
---
If you are new to the website or the podcast, I welcome you!
SHOWNOTES:
Episode 12 -what is ice wine; plus a chat with Sarah Bessey
Podcast: Play in new window | Download (Duration: 41:10 — 56.6MB) | Embed
Subscribe to Spark My Muse Apple Podcasts | Android | Email | Google Play | Stitcher | TuneIn | RSS | Subscribe to Spark My Muse
Today is something I'm really excited to share with you:
With a provocative title like "Jesus Feminist" Sarah Bessey thought she knew what was coming. Today we will talk about the outcome of the book, the moment she understood about moving mountains in a new way, and her great advice to not save your best work. We welcome her today.
---
First,
I invite you to just listen, read, enjoy and then contribute something, if you can, to help it survive.

That's all. :)

Thank you.

With Love,

-Lisa
---
Today's recommendation for creators:
For this episode I recommend a companion resource:
Soul Care for Creators and Communicators
This book offers a new way to see yourself and your calling.
If you are someone who creates and communicates in everyday life, this is a great read you will enjoy!

---
WINE SEGMENT
(Learn something about wine.)
What is ICE WINE?
Ice Wine is unique to northern climates (like Canada where Sarah Bessey is from).

Key takeaway: Grapes or fruit must be ripe and freeze before being picked to be ice wine.

What is ice wine like?
The flavor is very fruity, very sweet, concentrated taste that tastes "icy", and has a high alcohol content (like 25%). It should be served as a 1oz pour for a dessert or with a dessert.
I recommend trying some!
Do you have questions about viticulture, wine grapes or wine?
Send them to me.
Send me a voice message! (or use the contact page)
---
Sparking your Muse
Today, I am very happy to chat with Sarah Bessey!
She wrote a book called Jesus Feminist (Howard Books) and has a new book coming out soon.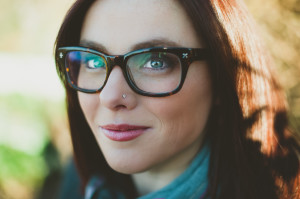 Interview notes:
minute: 5:30
How Sarah "hired herself".
The love of blogging.
7:30
The publishing industry was surprised by "new voices" (They came from the world of blogging!)
8:05
How the publishing industry got turned on its head.
9:00
Untapped voices
10:30
"Jesus Feminist" the book with the lightening rod title! (how to tick off almost everybody with just two words)
11:20
An invitation to create space for women in the church
12:00
What the title really means.
14:30
"A lot of our theology has its roots in our autobiography"
14:40
"Was often asked "Why do you still go to church?"
16:00
Inspired to write about how we figure out an evolving and developing faith.
17:50
(links) Apophatic prayer (1) and (2)
18:00
Growing up in a Post-Christian context. Organic churches without denominations and an understanding of church history. Never sang a hymn until she was in her 20s.
20:07
Introduction to "church-ianity" (vs. christianity) and not a lot of comfort in her pain of loss and 4 miscarriages.
21:20
Her wilderness season. Draw toward ancient Christian traditions.
22:00
Coming back home again to happy-clappy Christians in a community center environment.
22:30
On being "ecclesiastically promiscuous".
23:30
God laughs and says "See you can find me anywhere!"
24:00
Influence and Inspiration. Some of Sarah's favorites.
Richard Rohr

Anne Lamott
Kathleen Norris

Dallas Willard
Brennan Manning
NT Wright
(NT Wright page)
Nadia Weber-Bolz
Rachel Held Evans
Shauna Niequist
27:20
The influence of her parents.
27:40
On staying connected with her husband
28:31
On friends who "ruin your life in very holy ways".
Idelette McVicker
She Loves Magazine
29:20
The ministry of midwives and what they taught her about metaphors about living in the Spirit.
30:30
on Ministry to Women
32:00
Her work in Haiti.
And in Iraq with Preemptive Love Coalition
32:15
The man who (literally) moved a mountain.
34:10
"Some miracles look alike like showing up with a pickax and moving a mountain piece by piece by piece…"
34:40
Hands and feet of Jesus means doing something. -LD
35:30
On not shutting down our pathos. The 3rd way.
36:25
On learning to not save her work for the best opportunity. (creative hoarding create stagnation).
37:50
The one thing that has matter most for her in the process of creating.
38:15
"Create and give and make space."
38:30
The full baskets of bread that God gives us.
39:00
How the kingdom of God work. A mighty oak of righteousness from a little seed.
39:50
"There is always abundance; there is always enough."
---
I hope you liked the show!
What was your favorite part?
---

People in all 50 of the United States of America (and plenty of Canadians) and those 71 countries listen to the show!
Leave a comment to tell us where you are from!

Please take part in this anonymous 30-second listener-survey so I can continue the show.
And if you'd like to be an advertising sponsor and reach thousands of new people each month, please contact me!