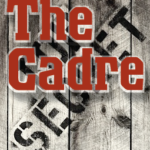 There are 0 spots left for the 2013 Cadre group.
Please, contact me if you would like to be selected for a future group.
Are you a good fit for THE CADRE?
(This will take 9-14 minutes to read. If you can't read it, you may have your answer already. But, don't give up. Feel free to come back again when you have the time.)
The What?
The Cadre is the name given to a designated collection of people ready to share our projects, ideas, concerns, dreams, and hopes, beginning February 2013, and facilitated/lead by me (Lisa). (Sorry if the last part is too obvious.)
Who Are You, Lisa?
You don't know me yet? Poke around on the website a little.
In short, I'm a long-time writer, teacher, learner, and artist experienced and trained in both Spiritual Formation and Leadership studies at the Masters level (M.A.). I write, teach and engage in spiritual consultations and companioning with groups and individuals.
I've grown to greatly enjoy the give-and-take of learning together and companioning with others on our journey toward overall health and well-being, healing, and maturity in all aspects of life (mental, spiritual, emotional, etc.). More about me is summarized at the "Who's Lisa?" page. And then there's Google too. 
This Cadre-thing Starts When? It starts February 2013 (and lasts 12 months). This is the gathering and get-to-know-each-other stage.
Are you selling something? 
No. It's free to be involved. But, it does cost something: Some devotion.
Who's involved or will be involved?
The Cadre is being gathered right now. Those in the small core group are and will be of similar mind and spirit in the areas of vocation. Meaning, we will all feel a special call on our lives to live bigger lives, use our creativity, and grow as people even if it gets hard. This group of cohort friends is committed to learning, growing, and sharing their lives with each other more deeply than is typical (especially online) for the duration of 1 year. (More on this in the FAQ section)
Why Do it?
The noise of this present world makes it difficult to deepen friendships and really help each other consistently. The Cadre changes all that. Have you noticed that you are more "connected" (or maybe interrupted) than ever, but still feel like intimacy or beneficial connection is still woefully insufficient? If so, you might be a good fit.
How can I be part of it?
Just a few will be invited for membership, and the rest, perhaps you, may simply request admittance, if you're interested. Please read further to see if this is a good fit for you. Remember, admittance into the core group is necessarily selective and limited to only a maximum of about 20 "groupies".
How will this group interact?
The general hub and public touchpoint for The Cadre may be found at Facebook.com/TheCadre360. This page is open to anyone interested in what we're up to, anyone in the core group (20 or less), or anyone waiting for a spot in the core group, should it come to that. The main interactions for The Cadre core group will be in a closed (fully private) Facebook group. Regular interaction in many other forms is likely (email, Skype, in-person, podcasts, and more.)
More Info & FAQ, if you're still reading…
Why call it "The Cadre"?
The working definition of cadre for our purposes is the following:
ca·dre/ˈkadrē/ Noun: A small group of people specially trained for a particular purpose or profession.
What's this Cadre's "purpose"?
Though we may have different political views, backgrounds, experiences, or faith traditions, this core group will likely be composed of Creative types: eager learners, writers, teachers, artists, musicians, leaders, and the insatiably curious. The purpose is to learn, grow, and help each other out with our projects, creations, personal growth, and life in general as we dedicate ourselves to journeying together for a full year.
Think of this group as a growing tight-knit family of choice, a guild equipped for the digital age and ready to explore new ideas, read, learn, grow, and encourage each other in our unique and cooperative endeavors for a predetermined period of time. We will "train" each other for the purposes or professions that now reside in our longings and hopes.
What sort of "Projects" might be involved?
For some that might be a new project, work-of-art, book, a cause, or start-up company. For others it might be more abstract like emotional healing, having better relationships, or for some other sort of personal or spiritual growth. Each person will have a unique idea or an area or areas of progress or growth that they hope to improve.
What will this full year look like?
During this year, we will get to know each other, get feedback from one another on our unfolding projects. We'll keep each other accountable and have each other's backs. We'll collaborate, pray for each other, and be a kind of beta test lab for each other. Through our connections we'll network to help each other reach our dreams, "evangelize" for each other's work, and generally be committed friends, not just online, but in real life when we get a chance to meet up.
How much time will it take?
A few minutes a day (5-15 mins), and sometimes more time than that. The core group should be made up of  people who have regular online access throughout the day, and enjoy interaction, encouragement, input, and cultivating deepening friendships.
Does it cost something?
It's free but it costs something. You need to invest yourself. As with many things that don't come super easily, the rewards greatly outweigh the investment of time.
This sounds like a friendship. I already have those. What's the difference?
Well, it is an upgrade from a typical friendship. It's more covenantal and consistent. For one, the commitment and involvement is there from the start. While we may have best friends we enjoy and love to share time with, these friendships may sometimes be sort of casual or circumstance-based. The Cadre is intentional. 
I think I like this, what should I do now?
Connect with me and let me know. Facebook.com/TheCadre360
Seriously, a friendship upgrade?
Yes. For instance,when a friend is busy we might not interact with him or her as much, and it can become a come-and-go association that doesn't have the potent ingredients to propel either of us forward consistently. Friendships necessarily have seasons, too.
That's normal, but these days it's truly is harder to make time for each other. We may have many "friends", yet still feel alone in the world or while pursuing our dreams. In the Cadre the immediate benefits are belonging and support. Not the removal of all longing, mind you, but rather we long together, and not alone. Everyone in the core group of The Cadre is carving out time for the group and each other from the start. It makes a big difference.
So, okay, this situation promotes growth better, but is it really worth it?
You bet. It's not easy to come by, but trust happens with consistent interaction and mutual care. The rewards are greater when we create a deeper level of commitment at the onset. In education and learning, this setup is sometimes called a cohort. A group of students will travel together through each course and build bonds that enhance learning and life, as well as create life-long friendships and cohesive networking for the future. It's like feeding your interaction and relationships with Miracle Grow, and your whole life benefits from this overflowing of connection and camaraderie.
12 months? What if I can't or don't want to be in this group for 12 months? 
Before you decide to share your life with others this way, think about it. Make sure it's workable for you, that it lines up with what you long for, and that it is something you want to put your heart into. (What you put into it, you will can get out of it.) There may be a few days here and there when you can't connect, and that's fine, yet the core group of The Cadre will function like a team. No one is benched because everyone is a first-string Starter.
What if I'm not very comfortable with commitment?
Lots of people aren't that comfortable with commitment. I've struggled with this. Some of the reason for it is that we don't get enough practice at it, and it seems too demanding. When this happens, we avoid going deeper and we don't invest long enough to see the rich and lasting gifts it brings. To join in, bravery is important.
Though this commitment should be taken seriously it should be seen as a relief, not a burden. Ask yourself, "Would it be nice to know that someone wants to connect with me regularly, cares about me, and is not only looking forward to the interaction, but joined the group just for this purpose?" Ask yourself, "Would I like to be an important part of someone else's life so we rely on each other and help and care for each other?"
That said, if you commit to a deepening friendship with core members but then for good reason you can't contribute to the group anymore, you may leave to make room for someone else. You won't be shunned or shamed, but you will be missed.
There are lots of small groups out there. What are the specific things you'll offer, Lisa?
I (Lisa) will personally pour myself into your life in a way that is helpful to you, and I'll ask the same from you. I love growing deeper friendships and I'm willing and ready to be a good friend for the long haul, encouraging each other to achieve goals and gaining greater abundance in life.
PLEASE NOTE: I've limited the core number to just 20 because I feel that any more than that might hinder me from making the kinds of personal and deep connections I hope to have during this time. I hope to interact with more people outside the small group as well, but in a less-committed and more casual way, because I realize that deeper friendships take more time and investment.
I'm embarking in studies and projects in a very introspective and practical leadership development Masters level program. The Cadre will function as a needed companion cohort during that time. (I won't be getting out much.) The Cadre is a great way to have nurturing friendships and do life together in an organized way, so it's actually feasible. My studies center on personal growth, and training occurs in servant-leadership models and applications. As I learn I will share.
My other friendships and relationships, while dear to me, don't contain this level of commitment 100% of the time–which means they also don't always have the corollary benefits of that commitment as well.
Sometimes, I'll need an extra set of eyes for things I'm working. I'll appreciate your input, ideas, and constructive critique. Sometimes you amy need another set of eyes for a project you have going. The core group will get access to a lot of helpful information and resources, and be there as ideas germinate and develop. Sometimes we'll collaborate from the ground up. Materials like curriculum, digital and print books, resources and guides, connections to leaders and speakers (Lenard Sweet, Amy Sherman, are some for summer 2013), retreat/vacations, podcasts, interviews, blog series, collaborative projects, initiatives, and other stuff I'm dreaming up will be developed during, and grow out of, my education and our time together. We will partner not just on my projects but on yours as well. (Ben Arment has a slightly analogous effort he callsDream Year, but the core group of The Cadre is more of a community, learning, and incubator-type environment. Oh, and it's free, not 12 Grand. snap.)
Well, commitment is scary. Why do you keep saying that word?
Yes. Intimacy is risky. I've struggled with issues of trust too, and I've also learned that I'm stronger to have risked and hit bumps and worked through them than to have stayed isolated, unchallenged, with little to show for it. A commitment of friendship means that things might not always be smooth. But, things will be sturdy nonetheless.
If things get bumpy or misunderstandings occur in relationships, if trust or commitment is absent, the relationships falter. What's worse is that our growth atrophies; because it is in negotiating or working out the problems that arise where we can truly grow and learn the most about ourselves and others. We gain strength and character that way. In the present-day media-driven world of continual interruptions, few relationships have a level of commitment that gets us to the stage that can be both "painful" and rewarding. Commitments also mean we have stronger support in reaching our dreams. The bonds are tighter and help us more.
Why didn't you invite me to the core group, I thought we were close?
If you haven't been invited it is not personal, at all. My vision for this core group is to form through earnest requests to come onboard, not primarily through my pleas or invitations. If you visit this site a lot, you could be a good candidate. You already show you have the time and interest. If we're friends, but you really don't know what I'm up to, maybe now isn't a good time to be this involved.
Also, the idea isn't to have a clique of "my besties" but rather to give first preference of admittance to those who are most likely to give a good bit of themselves the whole time, and benefit most from the experience. That works best when each participant makes his or her own personal decision to be involved.
I hope if you want to be a part of it, you'll contact me right away. If you're willing, so am I!
(Click the contact button to message me, link up at the Facebook page, or let me know in the blog comments sections.)
What if I find out that someone else is in the group that I don't like?
Then consider it God's divine work that you should be able to engage more potently with someone who is a challenge for you. God is always at work, in you and that person. This is a blessing.
What if I want to continue for more than 1 year?
12 months is the minimum expectation. I'm happy to continue beyond that, if you are. No limits.
What if I'm left out?
I'll be sorry to turn anyone away, if it comes to that, but I must put a boundary on the core group from the outset. This group can only be as large as I can be personally involved with each person well. It may only be 5 people, or it could be up to 20. I'm not sure who will be ready or willing, so it will be a learning process for all of us, but I'll give it my best. If there's more interest than there are spots available, I will gather a waiting list. When a spot opens, I'll draw from that list to fill the spot.
So I can still be involved somehow if the 20 spots fill up?
Yes. Once the spots are filled there will be ways to be more than just an observer at a distance. Stay tuned at The Cadre360 Facebook page Facebook.com/TheCadre360.
What if I appreciate the idea, but I know I don't have the time right now?
If you like the idea of The Cadre in general, but know you don't have the time to be too committed, please "like" the Facebook page (Facebook.com/TheCadre360.) and just follow along. This will be a external hub for this dynamic "Tribe". We'll be sharing some things along the way. When we complete projects, collaborate, or launch something we'll be excited to share that with you, and you'll be the first to know.
That was a lot to read.
You should be commended!
Do you have other questions? Please send any other questions you have and I'll try to answer them as soon as possible.
Thank you for your interest.