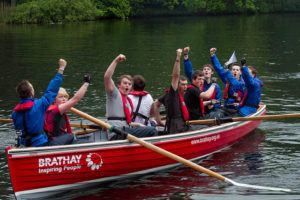 This week Spark My Muse has hit a milestone. 30 episodes of Soul School and 60 regular Episodes! It also marks a big shift for things moving forward. The show will be far more collaborative and listener-driven.
This week, I have posed some specific questions for listeners/supporters to help decide some new and  important directions and decisions for the show. More questions will follow in the weeks to come. To participate, co-create, collaborate, give input, make suggestions, and be a part of this new era, put some skin in the game. It only takes $1 and you can make BIG difference.
Decide on guests, events, swag, and a lot more. You make the calls.
Ready? Here's the link.
---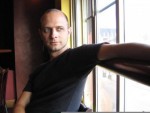 This week, I welcome Jim Davies, an associate professor at the Institute of Cognitive Science at Carleton University. He is the Director of the Science of Imagination Laboratory, and the Author of "Riveted: The Science of Why Jokes Make Us Laugh, Movies Make Us Cry, and Religion Makes Us Feel One with the Universe."
You can share an audio snippet by clicking the red and white clammer logo below.
Podcast: Play in new window | Download (Duration: 39:31 — 54.3MB) | Embed
Subscribe to Spark My Muse Apple Podcasts | Android | Email | Google Play | Stitcher | TuneIn | RSS | Subscribe to Spark My Muse
---
SHOW NOTES
MIN 1:20
Where do the pictures in our visual imagination come from?
Do blind people have a visual memory?
MIN 6:00
The literal details and the meaning and symbol parts of the brain
Can computers imagine or learn to?
MIN 9:30
3D Environments
Neuro modeling simulation of thoughts and imagination.
MIN 14
Jim's book called "Riveted"
Rules of art form and folk wisdom are they backed by science?
Cognitive science of religion and why we find anything interesting.
MIN 19
The genetics behind the desire for connecting with something greater.
MIN 22:00
What surprised him most in his research?
60% of religiosity is determined.
MIN 23:00
Groups that have religion outcompete groups that don't
Moral code so you don't cheat your neighbors.
Pro-social.
The Kibbutz secular vs religious
Prayer and meditation helps you cope with stress.
MIN 27
Why jokes make us laugh.
Social signals about danger.
MIN 28
about why offensive jokes might be funny
LINK TO SPARK MY MUSE
EPISODE 30 on the Science of humor
WITH NEUROSCIENTIST Dr VINOD GOEL
MIN 30
Our brain doesn't really sense what is fiction or reality 100%
The "Finding Nemo" story
36:00
Jim's TEDx talks

37:30
Planning bias and completion times
---
Thank you for listening today!
Would you leave a tip or one-time gift?
To subscribe pick an option below: