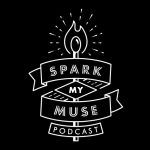 It's time for another Wednesday audio delivery of Spark My Muse.

Scroll down for the AUDIO PLAYER to listen.
---
Visit the Spark Store: HERE
What better way to show your support for this program and sport the snazzy new logo, too!
• Sign up for the Newsletter list HERE and you'll get a special coupon code to use at the store.
Look at this mug. It longs for a hot beverage only you can provide.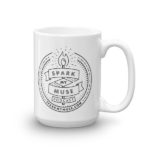 ---
Want to help with a one-time gift?
A contribution from you makes making this program possible.
Use the button below to give a gift:



---
Today's guest is Dr David DeSteno.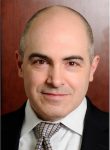 His new book reveals how three emotions can provide the surest,
quickest route to success, in any realm. I loved it!
---
More information, featured material, links, and EXTRAS for this episode are FREE immediately to those who support this work. Support the show, and ACCESS everything now, CLICK HERE to unlock it; or to find out what material you can access for free.

Listen now with the
AUDIO PLAYER:

Podcast: Play in new window | Download (Duration: 42:54 — 60.1MB) | Embed
Subscribe to Spark My Muse Apple Podcasts | Android | Email | Google Play | Stitcher | TuneIn | RSS | Subscribe to Spark My Muse
---
 You can be a Spark My Muse hero/helper in these two ways:
1. Share the program with another person today.
2. Leave a Rating / Write a Review on iTunes.
---
Listen to recent episodes:
---
Pick an option that works best for you!