Welcome to Spark My Muse!
Thanks for your generousity.
(I bring you enrapturing audio delights–twice, each week–and you give me some money.)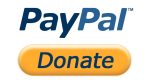 ---
Soul School is delivered to you weekly on Hump Day – Wednesday, mid-work week, to nourish your inner world. Enjoy. 
Today is something intriguing from my friend Dr. Doug Jackson.

AUDIO PLAYER:

---
(You can share an audio clip using the Clammr App below. Just click the red and white logo below!)

Podcast: Play in new window | Download (Duration: 15:13 — 20.9MB) | Embed
Subscribe to Spark My Muse Apple Podcasts | Android | Email | Google Play | Stitcher | TuneIn | RSS | Subscribe to Spark My Muse
Read his original post here.
•Hear the two other previous episodes with Doug Jackson.
Episode 13

Episode 22
---
Hear other recent episodes:
---
Pick an option to get the next episode on FRIDAY. A thrilling madcap recap with the dynamic duo from the Deconstructionist podcast Adam and John.