ANNOUNCEMENT!
The SPARK MY MUSE show has it's own Twitter PAGE.

Please follow us for the latest news.

@SparkMyMuse
---
Enjoy the weekly audio!
• Scroll down to the

AUDIO PLAYER

 and hear this episode!
---
Guest: Jeff Goins
[Jeff Goins] Photo credit: Lancia Smith.

Jeff Goins is a writer of several best-selling books, a keynote speaker, blogger and founder of Tribes Writers, an online writers group and yearly event for writers and creators called Tribe Conference. He lives with his family near Nashville, Tennessee. Today we will discuss his story and his newest book, Real Artists Don't Starve.
CLICK HERE FOR A LIST and info on all of Jeff's books!
---
Want links to Jeff's website, books, and all the people mentioned?
These will be free for the FIRST WEEK of this audio release! WOW. cool, right? YAY.
After that, chip in just $1 for those and get SO MUCH more.
Podcast: Play in new window | Download (Duration: 41:23 — 56.8MB) | Embed
Subscribe to Spark My Muse Apple Podcasts | Android | Email | Google Play | Stitcher | TuneIn | RSS | Subscribe to Spark My Muse
---
Want to support what we are up to with a monetary gift?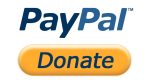 THANK YOU so much.
warm regards,
~Lisa
---
Listen to recent episodes:
---
Pick an option that works best for you:
---
Please share this with someone TODAY,
and write a review HERE on iTunes so more people will find it in the iTunes listings.
Don't know how to write a review on iTunes, exactly?
Here's a short how-to video:
---
What did you enjoy most or what surprised you about this episode?
I'd love to hear from YOU!
Click HERE