I'm honored to be a part of Ed Cyzewski's ongoing series on Doing Justice. I wrote about Nathan, Love, and Justice and if you haven't read it, or the series, I highly recommend it.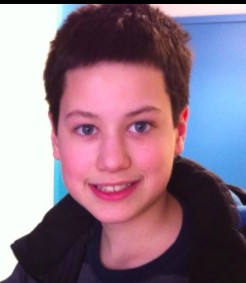 RAILROAD OPEN HOUSE:
JUSTICE + LOVE
Nathan turned 13th on March 8th. The day he was born it was 70 degrees F. The next year it snowed 8 inches. Parenting him has been just as unpredictable. And now we have full-fledged puberty!
Puberty is a hard time for everyone….but for a young man with autism and the family that loves him…it's harder than "normal". He's at once his age (noticing bikini-clad women in commercials, playing video games, growing 6 inches in 18 months, getting acne, fighting with sister, and the rest) and also seems much younger in many ways and can't grasp things many of his peers do. The phrase "one day at a time" is turning into a mantra I say for sanity.
For a special birthday celebration we opened our house as a kind of Model Railroading, lego display tour with snacks and goodies. We invited loads of people. Grace abounded.
As I've reflected further about that day, I sense the presence of God. Those from our church family made special efforts to come. He was lavished with good will, generosity, and affirmation about himself, just as he was. Not a bad day, I'd say!
Here are some photos of the day. (Sorry to say we didn't get any good video clips.)
Would you like to help Nathan add to his layout?
If so, you can donate to his train layout by clicking here.
(If you've donated–Thank you for contributing to Nathan's passion! We will update photos of his railroad purchases from your generosity in the near future.)
---