Welcome to Spark My Muse!
Thanks for your generousity.
As you hear and enjoy this episode of Spark My Muse, please remember to contribute something to my out-of-pocket costs to create this material for you.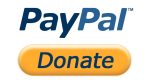 ---
Have you been EXPECTING DeLays?
DeLayed gratification is good for the soul….but wait no longer!
Today's guest is TAD DeLAY.
.
(Tad and I are not related, but we both enjoy the humor that comes along with having an odd last name.)
Tad is interested in the intersections of Continental philosophy, theology, psychoanalysis, critical theory, and politics and is a PhD student (philosophy of religion and theology) at Claremont Graduate University, and holds an MA philosophy and an MA theology. He sees his vocation as aiming to make theory public. His second book, The Cynic & the Fool, will be available in late 2016.

---
(Share a clip from the show by using the Clammr app below.)

Podcast: Play in new window | Download (Duration: 55:49 — 76.7MB) | Embed
Subscribe to Spark My Muse Apple Podcasts | Android | Email | Google Play | Stitcher | TuneIn | RSS | Subscribe to Spark My Muse
---
SHOW NOTES:
MIN 2:00
"God is Unconscious"
• Sigmund Freud 
•Jacques Lacan 
What "God is Unconscious" means.
MIN 5:00
The concept of "The Big Other"
If there is no God nothing is possible anymore -a play on Dostoevsky.
The Big Other gives us reference to authorizes us to do something.
(you'd second guess everything)
The void that the gods are covering over.
Removing gods doesn't do as much as you think.
MIN 8:30
The people not afflicted by "the Big Other" are psychotic
They are not liberated.
MIN 10:30
Shared norms and morals the beginnings of society. A collective neurosis. "The Good" "The right" "The gods"
In a sense there is failure of those social rules to regulate those rules in a psychotic.
13:30
The Cynic and Fool
14:30
Sigmund Frued people engage in repetitive behaviors that don't work because we appreciate the certainty. There is some pleasure in feeling guilty.
15:00
Story of the the compliant good girl
Does the Big Other is dead but does the Big Other know he's dead
18:00
We change the language around but we keep the essential language around of trying to please the Big Other and keep that in place."
20:30
When Identity Signifiers aren't working in your life.
Rank and identity
MIN 22:00
Psychoanalyst is interested in only what doesn't work b/c what doesn't work is what people are enjoying the most.
MIN 23:30
What the Cynic and Fool means and the 3 problems upfront.
The fiction underlying most binaries.
cynic – manipulation, means to an end.
fool – believing directly or wish.
Institutional pressures.
MIN 29:00
Job prospects for seminary students who learn thing their congregations wouldn't want to believe.
MIN 31:00
A Lacan example:
Leftist foolish desire
Right wing crook honesty
MIN 36:00
A quote related to anxiety.
Paul Tillich theologian.
The base of every ritual- organize into something productive
ontological – the way things are – we will die
moral – we might be guilty
spiritual – we we question whether our life will be meaningless
Eucharistic as an example.
means connection for some
means comfort for some
means justice for others
minimizes anxiety
MIN 40:00
Anxiety never lies.
Anxiety DOES have an object but it's usually imaginary.
Anxiety THEN doubt. (not the other way)
You don't have say in what you believe.
Keep anxiety at bay by staying ambiguous.
Anxiety is at the base of religion and rituals and even beliefs themselves.
"Orthodoxy is what you hold on to when you have nothing left to say about the doctrine itself." -via @taddelay
(Tweet that amazing quote–just click the blue bird.)
Certainty …holding anxiety at bay….and you feel certain because you are actually ambiguous .
MIN 46:00
The Kettle story
The book of Job and the 3 argument about suffering.
How people deal with suffering.
MIN 52:00
When the book comes out. The Cynic and the Fool – Tad's AMAZON page
Kester Brewin website
Hear the fantastic conversation– the Spark my Muse episode with Kester Brewin:
53:30
Visit Tad's website: taddelay.com
---
Listen in to other episodes:
---
Pick the best option for you below: