Mar 12, 2012 -
#4Bloggers, Authors, blogging series, Christianity, Christians, Community, disability, Featured Guest Blogger, Humor, ministry, SGB, Spiritual growth, Spiritual practices, worldviews
2 Comments
I discovered Joy's blog recently, and one thing that takes me aback just about every time I read her is a weighty honesty that packs a punch. Joy doesn't do this with brutality, but with simple truth. The real picture of how she sees things at that moment. It is, if you permit me, true art.
Enjoy her fantastic and candid contribution to our series, and read her blog. You simply must.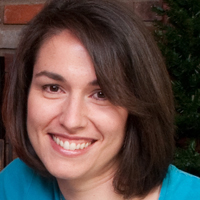 Joy's Bio:
I am a writer, thinker, asker of questions, mother, wife, and bereaved parent. My faith is very much still in process. I've blogged since 2005, writing on faith and doubt, family life with children with special needs, grief, and the depression that I only recognized a year after our oldest died at the age of 8. Views expressed are my own and do not reflect those of me yesterday or tomorrow. 
Spiritual Authority and Blogging 
Faith bloggers are a funny bunch. They tend to approach their craft with all the collaborative spirit of the Lone Ranger, writing off alone into the sunset on their trusty steed Scripture. I say "they" as if I've never done this myself. That would be false. I'm just as guilty of doing this as the next person, and I have the archives to prove it. In fact, some days I would advise against writing a faith blog at all. (link to a post)
Blogging, particularly about faith, is chiaroscurist, contrasts of dark shadows against light. In the shadow, the writer spends hours with her keyboard, pounding out words until they sound right. It's solitary, unseen, mysterious.
With the click of the "publish" button, light explodes onto those solitary words, illuminating all that private idea-wrangling for anyone to see.
I denied this public/private dynamic for years, arguing that my blog was like my living room, in which I could do what I liked. While that is somewhat true, it is also true that this living room has glass walls and sits in the town square.
This is part of what I love about writing a blog. It isn't private. Knowing someone might read it keeps me writing. Writing for actual readers (unlike in a journal) has been essential to keep me practicing my craft.
Words demand respect. They have power to convey anything when handled aright, even error. I'll never forget one of my college professors illustrating the power of words with a story of convincing someone that it was a different day of the week. Interacting with someone's words has great potential to teach, inspire, inform, persuade, amuse, grieve, anger, motivate, and more.  If I love people as I love myself, I must consider the potential of my words to lead them in the wrong direction.
Now what? If words are so dangerous, should we just lay down our arms and wave the white flag? Maybe, but maybe not.
We need a way to determine if our words are doing harm or good. We need spiritual authority, a standard against which to measure our message and tone. And because it's really difficult to read what we've really written (we tend to see what we're trying to say, not what we actually said), we need other people to help us with this.
We are human and we will screw up. Often (or maybe that's just me). We all need someone (or a few someones) who are willing to look at our words and our lives and call us out when we get distracted from our mission, start listening to our own hype, or try to take credit for what God has accomplished. This person knows our heart and our vision, and they will ask hard questions, work with us to express things clearly, and correct things when we've gotten something wrong.
My posts have fallen prey to a weak vision or poorly-considered concept, they've wandered down rabbit trails, and they've followed the lure of trendy topics and controversy's ability to ratchet up page views. Some of these were harmless, but others caused confusion, hurt, concern, and questions about the status of various relationships with family, friends, and God. Some days I forget that God gave me a story and the words to tell it and that my blog is where I express my [messy and inconsistent and flawed] love for God and for you. Some days I decide that expressing myself and airing my grievances or opinions is more important than doing the hard work of resolving issues in person.
How do I know when I've screwed up on my blog? Sometimes I can tell from the comments. Most of the time, however, someone close to me calls me on it. They ask the hard questions about my motives and what's really going on.
We each need people in our lives who know us well, who we will listen to, who can ask us those questions. They need to believe in us, and believe in our vision. My husband is one of these people for me. He and I believe that God gave me a story to tell and the words to tell it. My blog is, for now, where I strive to encourage others with that story. When I remember that, it keeps me from writing things that distract or detract. And when I forget, he's there to say, "Hold up a minute. What do you mean by this? Because it sounds like this, and I know that isn't what you mean."
I'll be honest. It has been difficult to hear those questions, and even more difficult to admit that I might need to do more editing or scrap a post altogether. But as much as I chafe at guidelines and accountability, I've learned that I need it in order to write (and serve) well.