Podcast: Play in new window | Download (Duration: 51:33 — 70.8MB) | Embed
Subscribe to Spark My Muse Apple Podcasts | Android | Email | Google Play | Stitcher | TuneIn | RSS | Subscribe to Spark My Muse
Welcome to Spark My Muse!
PROGRAM DETAILS:
• Each FRIDAY, guests join me in a conversation.
• Come back each Wednesday
(on "Hump Day" aka Midweek) for a brief Soul School "lesson"–something for your interior world and common life.
---
Want to help?
LISTENERS, like you, support Spark My Muse with gifts and spreading the word about the show.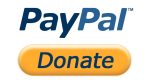 Your support has been heartwarming.
THANK YOU. 
---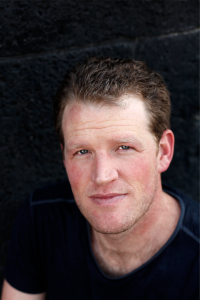 Today, my guest is Erik Vance a researcher and science water whose work has been published in The New York Times, Scientific American, and National Geographic. He is the author of
Suggestible You: The Curious Science of Your Brain's Ability to Deceive, Transform and Heal published by National Geographic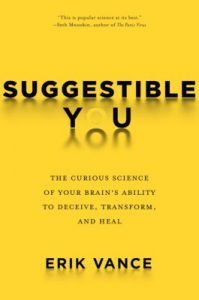 SHOW NOTES:
MIN 2:00
When the brain heals or cures the body without medicine and studying the placebo effect.
Being a Christian Scientist as a child and experiencing faith healing.
MIN 4:30
Faith healing and gullibility
Hypocrites
1940s studies determined that the non responders to placebo "pure", the the response in part of being human.
MIN 7:30
Hypnosis and being "talented" if you are hypnotizable.
[My conversation with Magician Kevin Ferguson about HYPNOSIS and DECEPTION]

MIN 8:30
Expectancy, belief, and placebo effect
MIN 10:30
Priming and doctors using he placebo effect to help people.
Brain is a giant prediction machine.
MIN 12:30
When Erik got electric shocks and his brain filled in the gaps
MIN 15:00
Distraction and pain killing and hypnosis
MIN 18:00
Memories, Suggestibility, and Placebo
Dr Steven Porter – False and Implanted Memories and placebo
[My episode with Dr Porter on implanted and false memories.]

Who we are is so tied up in our memories
MIN 20:30
3 phases of memories
PTSD
memories and expectation for healing
MIN 23:30
Flashbulb memories and how memories changed
MIN 25:00
Eastern vs. Western medicine in terms of healing and placebo
Now used more in certain conditions that track with placebo research and findings.
MIN 28:30
The conditions that respond to placebos
MIN 30:30
Placebo effect that works on top of medicines
MIN 32:30
Marketing medicine in certain ways to increasing effects
MIN 34:30
The rules in play that can cause a 60% response rate to placebos
MIN 36:30
Want Nocebo is ("I shall harm")
MIN 38:00
Fear is powerful motivator
MIN 38:30
Superstitions, curses (nocebo) and when Erik ask a witch doctor to curse him
MIN 43:00
Proper Hoc Ergo Hoc
(looking for a cause as a reason after something happens)
Creating narratives
MIN 46:00
Cursing other people
Body language and intensions
What doctors can communicate without realizing it
• suggestibleyou.com
TWITTER @aterikvance
MIN 50:00
Book tour dates
---
Hear more episodes!
---
Pick an option that's best for you!