Apr 2, 2011 -
Christianity, Christians, Community, fear, Practicing the presence of God, Prayer, Route 66, Scriptures, Spiritual Formation, Spiritual growth, Spiritual practices, Spirituality, Theology, Walking with God, worldviews, Worship
No Comments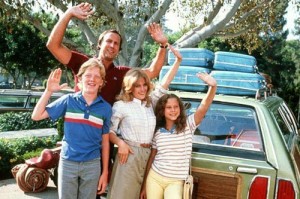 Tomorrow marks my first day of teaching a 12 week stint on Spiritual Formation. I'm relating the journey of faith with and toward God to a scenic road trip, like Route 66.
Early on, Route 66 was well-traveled as people moved westward for a better life. Decades later, it became a common vacation expedition for families in the 1950s and 60s. What is it now? It's not any of that.
The huge Interstate Highway system made traveling West smooth, faster, and more direct. Many of the towns with roadside attractions, and the windy roads from Chicago to Santa Monica were all but abandon. Some sections remain, and for the nostalgic traveler or the lovers of adventure on open the road, no other route is more alluring than, the Mother Road–the famous Route 66. It's the stuff of legends.
For those of you who can't come on join us, in person, here's a "postcard" from the first leg of the trip.
Before we set off on a genuine road trip, we usually get an idea of where we're going, and who we're going with. We might venture off the map, and we'll certainly have unexpected happenings along the way. We can become anxious over what lies ahead, out of view; or we can keep optimistic, knowing that we trust our companions. We can adventure on, tackling whatever obstacles we need to. The truth is, our the destination shouldn't overshadow our view or enjoyment of the journey. The journey is part of how we are trained for our destination. SO, here we go.
Here are 8 ways we learn during the Christian journey. Maybe you can think of some more.
Through the Holy Spirit
Through Scripture
In community
Spiritual guides/teachers
Through Sacraments
Through devotional practices
Through Christian History/Tradition
Which ones have helped you the most? Which ones have you left out the most? Thank you for sharing your ideas on this topic. Hop in, let's go!
Next week's lesson: God's Grand Story