Welcome to Spark My Muse!
DETAILS:
• Each FRIDAY, guests join me in a conversation.
• Come back each Wednesday
(on "Hump Day" aka Midweek) for a brief Soul School "lesson"–something for your interior world and common life.
---
WILL YOU HELP ME?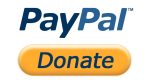 Would you give $5, $10, or $20, today to support the program?
It's quick and easy and will make me smile.
---
SHOW NOTES:
Today, my guest is a follow podcaster and blogger Ryan J. Bell. Ryan came into some notoriety when he, as a Seventh Day Adventist Pastor, decided to blog about living a year without God and he gained a large following as a columnist on Huffington Press as well. What happened next and what he's up to now makes for an interesting story. Listen in.
AUDIO PLAYER:

Podcast: Play in new window | Download (Duration: 55:58 — 76.9MB) | Embed
Subscribe to Spark My Muse Apple Podcasts | Android | Email | Google Play | Stitcher | TuneIn | RSS | Subscribe to Spark My Muse
---
MIN 1:00
Ryan's blog: yearwithoutgod.com (The Blog)
A year without God at patheos.com
The PODCAST: lifeaftergod.org
About Ryan's religious background, education, and pastoral experience.
humanities studies
7th Day Adventist explained in brief
Restorationist movement mid 19th Century
some Methodist and Deist roots.
• Churches of Christ (similar off shoot)
prophetic interpretation and end times predictions
lost truths that mainstream Christianity left behind.
MIN 6:00
He started reading theology that differed from the framework he came from. It was less restrictive and exclusive toward others.
9:00
Atheism and the blog "A Year Without God" started in January 2013
9 month break,
Spiritual but not religious, American, individualism version of spiritual experience:  "Everybody is having their own private isolated experience of wonder."
Religion for Atheists – Alain de Botton

He submitted his idea of "middle space–between belief and non belief" for the Huffington Post Religion Page and it was very popular.
15:00
People approached him because they didn't have anyone to talk to about their doubts and questions.
Space for dark spots of doubt.
19:00
Do you hang on to any spiritual practices or vestiges of your old life?
Coming to a centered place in the now and in focused and non judgmental way and noticing feelings.
22:00
What have you done with "The Big Other" and the baggage from your upbringing?
Do you have gratitude toward the Big Other, or how is it expressed?
Not locating a destination for his gratitude.
26:00
Morality of an atheist. Being good for goodness sake.
A bottom up thinker
27:00
Draw to Judaism because it had created a theology around a community not a community out of a theology.
Judaism: Built around love, work, sex, food–the whole life lived.
Norms and wrong & right
29:00
Why he started the Life After God podcast
The response to the question:
"How do we community, both online and in person, in both groups and one-on-one, ….to help people around their changing viewpoints."
Dealing with the challenges and life issues after a life where people stop believing in God.
32:30
A community of revolt coheres poorly. -Lisa
Atheists that move into Humanism (a secular moral philosophy to guide life)
35:00
• Jennifer Michael Hecht – A LOVE FEST SEGMENT-
Jennifer's episode on Spark My Muse:

Poetic Atheism (as opposed to what Ryan called "Vulcan Atheism" -a logical-focused (MR. SPOCK from Star Trek) approach to the world)
Denying our humanity by letting beauty shape our decisions at times.
When we deny those things that give us beauty and awe, we are repressing, fighting or resisting the idea that we are deeply emotional creatures.
DOUBT (the book)
40:00
Aeon.com What is "soul" – emotional seat in our brains.
Religious words and language. Words can hold larger meanings.
Tad DeLay (Our conversation)
Outside of religious contexts:
• Soul – can mean awareness

• Spiritual – can mean aliveness -Lisa

Part of the human experience is beyond words so we have to use what we have available in bigger ways. -Lisa
Jennifer gives permission to have a deeper (and more artistic) appreciation and ways for living.
43:00
Life After God- the Ex-files
We are storytelling creatures and isolation is dangerous for people.
Post religious and post-theistic communities and progressive communities have a exciting times ahead.
Greta Vesper (episode link)
Sunday Assembly and Oasis meet up.
We need to be challenged and comforted regularly.
47:30
Curiosity about life and learning
49:30
Asking questions
Power systems (or any one who's trying to sell something) have something to lose if you ask questions because threats to disturb the status quo.
51:00
lifeaftergod.org
Brian Peck
My Life After God – Insta-journalism
54:00
Trying to understand why atheism is attractive to people and why people lose their faith/belief
---
THANK YOU FOR LISTENING!
I have a slew of diverse voices on Spark My Muse. Hear more below!

---
Pick the best option below!