As promised this is the part 2 with Tammy Perlmutter about Communal Life. Below are photos from Tammy.
To hear PART 1, click HERE.
Listeners asked questions about the particulars of communal life and I had questions too. Tammy and I recorded another episode and we also discuss the terrifying and powerful concept and discipline of confession in a way you may not have heard before.
This is a good one!
• Scroll for the detailed show notes by the minute, and please, please, please, share this episode with others!
Podcast: Play in new window | Download (Duration: 50:42 — 69.6MB) | Embed
Subscribe to Spark My Muse Apple Podcasts | Android | Email | Google Play | Stitcher | TuneIn | RSS | Subscribe to Spark My Muse
---
SPARK MY MUSE is a twice-weekly broadcast!
Friday episodes are longer conversational ones with guests. Find the full list here.
Wednesday episodes are shorter, potent ones called "Soul School" with homework for you overachievers–you know who you are. Find the full list here.
Spark-LIVE: Catch some of the Spark LIVE-as-it-happens. The LIVE discussions with friends, viewers, and guests are on interesting topics about 3 times per month. They are great. Catch the Replays you may miss here at the website.
• To join in for the LIVE events you Sign up HERE; (YES they are FREE).
BUT! follow me on Twitter for links and info too. (Some discussions are listed elsewhere with with colleagues on their accounts and not on mine, so I'll tweet out links.)
Show Notes
Tammy Perlmutter is a talented creator who lives (along with her husband and daughter) with the intentional community of Jesus People USA, a commune of Christians that dates back over 40 years.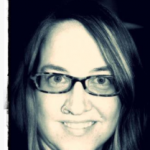 MIN 2:
Q: What is the hardest part about living in community for people who first come to live with you?
MIN 4:
Q: How does the "common purse' work? Can you make your own money and keep it for things you want to do or must everything you make go into the common purse?
MIN 8:
Q: How are conflicts dealt with?
MIN 10:
Q: How do shared meals, food, and cleaning work?
MIN 13:
Q: Personally, what is the hardest part about living in community and what's the best part?
MIN 15:
Q: What are the main challenges and needs within the communal setting?
MIN 17:
Our Lady of the Mississippi Abby, Dubuque, Iowa.
Being an oblate near Chicago.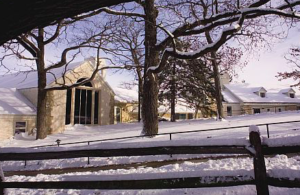 MIN 21:
On being downwardly mobile and simplifying things, and considering the essentials in our lives and relationships.
MIN 26:
On why Tammy started writing.
MIN 30:
Cornerstone Magazine 
MIN 32:30
Explaining "the gift of going first"
MIN 37:30
"Confession feels like a fever breaking." (Lisa)
Dietrich Bonhoeffer
MIN 39: The power of confession to create breakthroughs.
"Confession is discipleship."
Creating trust and community.
Depression and sin dissipate when exposed to community and life together.
MIN 44:
Tammy's final thoughts on community. Being, not just doing.
MIN 48:
The invitation to those of us not living in communal situations.
PHOTO COLLAGE from TAMMY:
Jesus People USA is a self-sustaining , tent-making community. We support our home, church, and ministries through businesses we have created.
Jesus People USA: A church & an intentional community, living together, creating a place to discover who you are and to be challenged to live an authentic life in Christ.
Wilson Abbey: Community. Faith. Art. Concert venue, theater, art gallery, conference center in Uptown, Chicago.


The Rummage Room
: A re-sale boutique whose proceeds go entirely towards Cornerstone Community Outreach.
Uptown Tent City: Providing protection, support, and material needs for homeless living under the viaducts in Uptown.
Grrr Records:
The home of Glenn Kaiser, GKB, The Crossing, Leper, Aracely, Exegesis, Resurrection Band (aka Rez), Anti-World System, and many others.


Everybody's Coffee: Professionally-trained baristas devoted to making delicious, soul-warming, fresh brewed fair-trade coffee and urban artisan baked goods.
Nine3Nine Creative
: 
A web and graphic design business doing top quality, cutting edge work. 
Photos:
#1 Worship
#2 Fellowship
#3 Work
#4 Social Justice
#5 Art
#6 Music
1.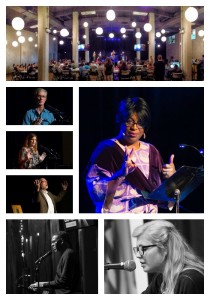 2.
3.
4.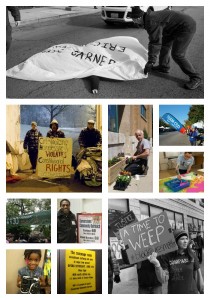 5.
6.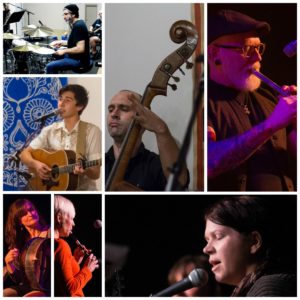 ---
Dear listener,
What did you think about this episode?
• Have you too been guilty of ditching situations, relationships, and people when things get messy, uncomfortable, or inconvenient?
• What has helped you live a more authenticity community-minded life?
• You can share your thoughts at the Spark My Muse group page here.
If this topic interests you, listen to the episode with activist Shane Claiborne who started the intentional inner city community in Philadelphia called The Simple Way. HEAR that here.