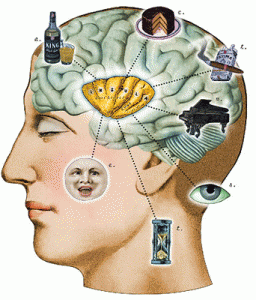 The thought crossed my mind that some people could see me naked Saturday, if there is The Rapture. So, really that'd be judgment Day for sure. I should have lost more weight.
It saddens me that some have sold all their things because of believing Harold Camping. I sort of wish he would get beamed out of here on Saturday, so he won't ruin more lives. And I hope he's wearing clean underpants.
Only certain kinds of leaders hope to control the mind of their followers. The ones who thrive on gaining power or influence. Creativity and imagination cannot be undermined when we lead. Notice how God is a leader who will not control our minds. God allows that we think freely, and use our personality to cooperate with his work and grace in this world. God is all good. God is ridiculously not power hungry. Bizarre to think about, yet so true.
The best leaders use the minds, gifts, and talents of those they lead for the greater good of all involved. The desire to power is nothing but a trap that leads to disaster. But, how do power hungry leaders control our minds?
Mind Control is a funny thing. Well, an odd thing. Certain people are more susceptible, but influence over one's thoughts and actions happens when that power is handed over. The absent-minded or the feeble minded may be foolish and permissive with what they possess. Nevertheless, in every case I can think of, the reigns of one's mind are relinquished, not taken.
Do you have a strong will and mind?
Not so fast! In a VERY common way, many of us let others control our mind too frequnetly. I promise you, your mind has been controlled. Consider this: We may dwell on anger, frustration, or bitterness as we allow others to control our moods, and therefore our heart and mind. We give their words and actions power–because we acquiesce our control. Some influence on the outside gains access over a part of us, inside. We allow it to be so. Hijack is a great word for this! The fruit of the spirit called self-control is developed to fend off this very thing.
Can we be self-controlled in a way that gives over a bit of control to a trustworthy person for the goal of greater good (in our lives and with those around us)? Certainly. AND We Must. Wisely.
Growth will not happen if we seek complete control. It's a freeze ray, and will cut us off from life. Hyper-control=bad. How do we strike a balance?
And now for the biggest challenge you'll have all week. Let me control your mind. I should explain: Put yourself in a place to receive spiritual guidance. Contact me with something spiritual, emotional, mental, or situational that you are struggling with, and I will pray about it and together we will see where God is, in all of it. We'll communicate a bit, and see where growth can happen. We will relinquish the part of our control we have let arrest our growth. Yet, we will keep our self-control in that we will be wise with what we have in body and mind. Option B: Do this with a trusted friend, and let us in on your process.
Will you take my challenge?
AND
What are your thoughts on leadership and mind control?
(Don't miss future posts on leadership and mind control. Enter your email in the field in the left bar to be notified when something new is posted.)