ANNOUNCEMENT!
SPARK MY MUSE has it's own Twitter PAGE.

Please follow us for the latest news.

@SparkMyMuse
---
Enjoy the weekly audio!
• Scroll down to the

AUDIO PLAYER

 and hear this episode!
---
Guest: Amy-Jill Levine, PhD
University Professor of New Testament and Jewish Studies
Mary Jane Werthan Professor in Jewish Studies
Professor of Jewish Studies
Amy-Jill Levine is University Professor of New Testament and Jewish Studies, Mary Jane Werthan Professor of Jewish Studies, and Professor of New Testament Studies at Vanderbilt Divinity School and College of Arts and Science; she is also Affiliated Professor, Centre for the Study of Jewish-Christian Relations, Cambridge UK.
CLICK HERE FOR A LIST OF HER AMAZING BOOKS!
---
Chip in $1 to support the show and get links, details, and extras that enhance the show–as you listen.
Listen
now

 using the Audio Player below:

Podcast: Play in new window | Download (Duration: 47:10 — 64.8MB) | Embed

Subscribe to Spark my Muse Apple Podcasts | Android | Email | Google Play | Stitcher | RSS | Subscribe to Spark My Muse
---
If you listen, please help out with a gift,
of any amount, to keep the show financially stable.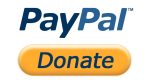 (credit cards are accepted too).
THANK YOU so much.
warm regards,
~Lisa
---
Listen to recent episodes:
---
Pick an option that works best for you:
Subscribe to
Spark My Muse
Or subscribe with your favorite app by using the address below
---
Please share it with at least one other person TODAY,
OR write a review on iTunes so more people will find it in the iTunes listings.
Don't know how to write a review on iTunes, exactly?
Here's a short how-to video:
---
What did you enjoy most or what surprised you about this episode?
I'd love to hear from YOU!
Click HERE